Nick Bradley is a world-renowned author, speaker, and business growth expert, who works with entrepreneurs, business leaders, and investors to build, scale and sell high-value companies. 
Over the last decade, he has built, bought and sold 26 businesses with a combined valuation of $5.2 billion dollars. He also works with Private Equity and Venture Capital firms across the UK and the US leading turnarounds, mergers, acquisitions, and scale-ups.
His "Scale Up With Nick Bradley" podcast, which ranked #1 in the UK on iTunes' business charts, has more than 1 million downloads in over 130 countries and has featured thought leaders such as Seth Godin, Amy Porterfield, Evan Carmichael, Neil Patel, Jay Abraham, Patrick Bet-David (and more…).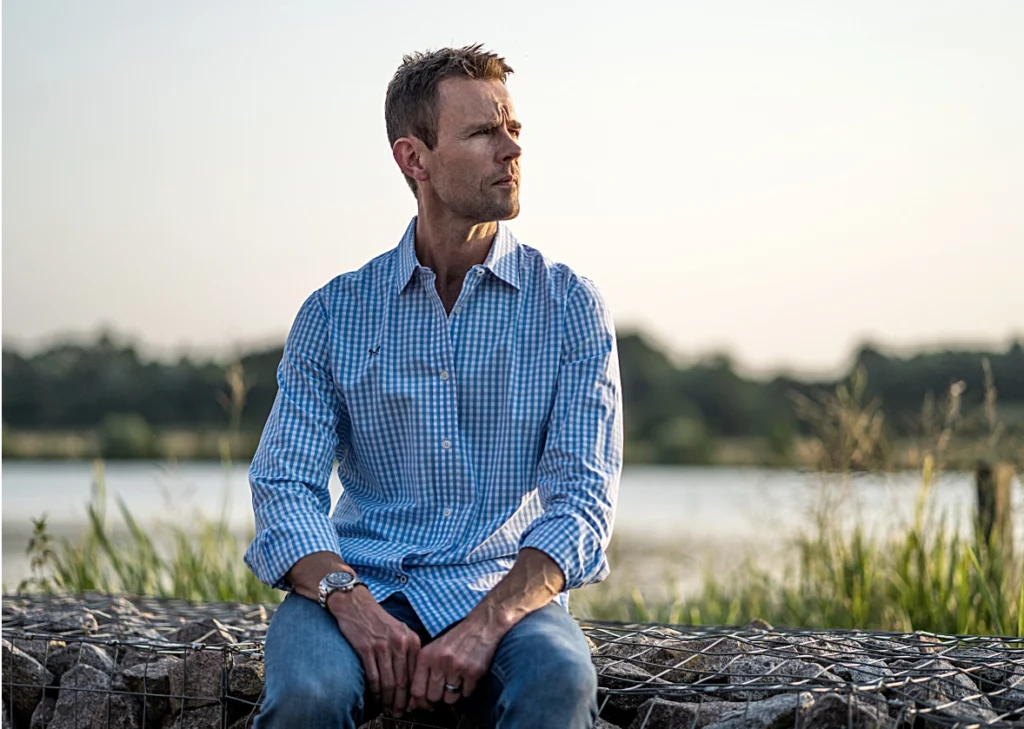 I worked for ambitious private equity firms . . .
Creating multi-billion dollar exits . . . .
UNTIL EVERYTHING CHANGED.
When my dad got cancer and died 9 months later . . . my entire perspective on business changed. I worked for relentless Private Equity firms that had one goal: Make as much money as possible buying businesses while paying the owners as little as possible. It was a classic case of the big guy taking advantage of the little guy. I wasn't proud of the work . . . and eventually the stress of it got to me. 
In the middle of a deal negotiation, I woke up in incredible pain . . . I had broken two molars on the right side of my jaw. And at the same time, my dad came back into my life. He left when I was two, and I'd lived up until 37 thinking he wanted nothing to do with me. 
The truth was, he was ashamed. He went from being an incredibly successful entrepreneur before 40 . . . then he lost all his wealth. Sure, he eventually made the money back, but he made me realize something very important: The people I was working for were taking advantage of business owners that were just like my dad and I'd been totally blindsided by this reality my entire life. 
Getting to know my old man was one of the most incredible experiences of my life. Yet 12 months after the day we really connected, he died from an aggressive cancer.  After living without my dad my whole life, and then finally getting to know him . . . I had an epiphany: I could no longer work solely in Private Equity. So, I quit and never looked back. 
That's why today, I work on the other side . . . with business owners who create real value. And I share with them the secret playbook of Private Equity—exactly how P.E. firms operate, building stunningly successful businesses—to help entrepreneurs like you scale beyond 8-figures so you can achieve a life-changing exit and realize the wealth and impact you deserve.
Is Your Business Exit Ready?
Scale & Exit Your Business For Maximum ValueWe Help Successful CEOs, Founders, & Entrepreneurs Build High Value, High-Impact, Exitable Businesses.
Assess your company's exit readiness and find out what attention is needed to ensure the maximum value at sale. You'll receive a PDF report with insights specifically tailored to you in under 4 minutes.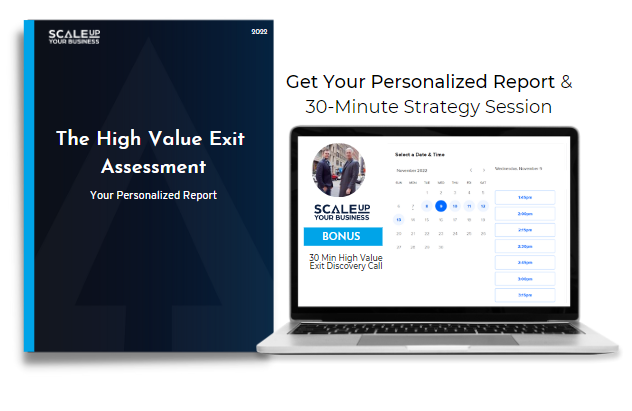 Subscribe To My Newsletter